Helen Ferguson
Spiced Cauliflower and Lentil Soup
Years ago, my husband and I celebrated our 9th Wedding Anniversary with our first visit to
Aria Restaurant in Sydney.
The food at Aria is of an incredibly high level yet reassuringly recognisable as food.
The steak looks like the very best steak, the vegetables taste like exquisite vegetables.
Nothing on your plate is contorted to look like sea foam, house bricks or exploding meteors.
It's just incredibly fresh, high quality food that is prepared by some of the best in the business, taking pride in the experience that they create for their guests.
Outside of the huge ceiling to floor windows is a jaw dropping view.
Laid out and lit up is Sydney Opera House, The Harbour Bridge and Circular Quay.
With all of this glamour and talent to dazzle us, it's no mean feat that one of the most memorable parts of that first evening, was a tiny appetizer that was sent out from the kitchen to keep us amused while we waited for our first course.
Served in a dainty little espresso cup and saucer, we had a Cauliflower and Blue Cheese Soup.
60mls of taste perfection, delivered to us,
just because.
Just because, they knew it was fabulous, and they wanted us to taste it,
even though we hadn't ordered it.
They were right, we're still talking about it years later!
Inspired by something so beautiful, I wanted to try making a cauliflower based soup myself.
Mildly intimidated by the thought of muddying a perfect taste memory, I decided not to be too literal about it!
I bought the very last cauliflower in the supermarket, and it was colossal.
That's probably why it was left languishing , when all of the half cauliflowers and normal sized ones had been popped into a trolley.
I had enough for the dinner that we were making that evening and I still had a 'large cauliflower' left over.
I decided to chop it into florets, dice the stalks, and gently coat and roast it with spices whilst I prepped the rest of the ingredients.
Ingredients
1 cauliflower - chop into florets and small cubes of stalk (Don't waste that stalky goodness!)
One Cup red lentils
1 litre of stock (I used vegetable)
1 large brown onion - chopped small
2 or 3 cloves of garlic - crushed
1 tablespoon of grated ginger
salt and pepper
Garam Masala
1 tablespoon of Curry Powder
1 teaspoon Tumeric
spray oil
60ml Grapeseed oil
250 ml lite coconut milk
15ml of lemon juice (a quick squirt)
Method
Preheat oven to 160
Line a baking tray with greaseproof paper
Place cauliflower onto the baking tray, spray with spray-oil and sprinkle with a mix of Garam Masala, Black Pepper and Tumeric
Bake in the oven for 15 minutes at 160.
In the meantime, warm your Grapeseed Oil in a large pot and gently sauté your brown onion until it softens, add a generous grind of black pepper.
Add in your garlic and ginger, sauté for a further minute.
Pour in your lentils, mix well making sure they are coated in the oil.
Mix the Curry Powder in well and lower heat, stir occasionally for 5 minutes.
Add in the litre of stock, simmer gently until the red lentils are softening then add your baked cauliflower.
Simmer for a few more minutes
Use a hand blender blitz the soup
Add 250mls of light coconut milk, adjust your seasoning to your taste.
At this point I added an extra 100mls of normal skim milk to loosen the consistency.
I also added a squirt of lemon juice to layer the flavour a little.
You might want to try apple cider vinegar instead.
I got 7 decent sized portions from this.
Top your bowl of soup with a grating of parmesan or a big cheesy crouton.
For a quick 'work from home' lunch, I serve mine in an oversized teacup
(August 2021)
------------------------------------------------------------------------------------------------------------------------------------------------------
I Do Like To Cook
I will open by stating that which will soon become blindingly obvious:
I am not a Food Writer, Food Photographer or Food Stylist.
I am massively qualified and experienced as a Food Consumer.
My skills in that area should never be underestimated.
I posted a tiny video clip on Instagram of me blitzing a pot of soup with a hand blender,
one of my favourite jobs, and people began asking for the recipe.
Apart from my mate, who just flat out asked for some of the actual Soup!
So here I am, dipping my Middle Aged toes into the realm of Recipe Writing and Food Photography.
If there are any little tips or tricks that you'd like to share with me, in case this becomes a thing that I do again, feel free!
Ok, here we go…..
Roasted Pumpkin and Carrot Soup with Lentils and Garlic
Ingredients
2 cups of Pumpkin, cubed
3 medium carrots, roughly chopped
1 large onion, peeled and chopped into 8ths.
Spray oil
Grapeseed oil
Large can of crushed tomatoes (450gms)
2 cloves of garlic, crushed.
1 cup of lentils
Spinach (fresh or frozen - optional)
Salt and pepper
1 litre of stock ( I used chicken stock, you choose)
Apple Cider Vinegar
Method
Spread pumpkin, carrot and onion onto a lined baking sheet, spray with oil and season with pepper and herbs or spices of your choice.
Put into a pre warmed oven at 180C for around 20 minutes, until vegetables are soft and beginning to get a golden colour.
In my photos you will see that I have included some red Capsicum, it was just left over in the fridge so I included it this time.
When the vegetables come out of the oven, heat some Grapeseed oil in your Soup Pot and gently soften the onion from the baking tray with some crushed garlic, to layer the flavours.
I like to add a good grind of Black Pepper at this point.
After a few minutes, add the rest of the roasted vegetables and the tin of tomatoes. Stir through.
Once the tomato and vegetable mixture is warm, add the litre of stock and the lentils.
Put a lid on the pot and let it all simmer for about half an hour. Check on it and stir through occasionally.
At the moment I have a glut of Spinach in my garden, so I added some chopped Spinach just towards the end of cooking.
Don't worry if you don't have any, it's still going to be a good soup.
Taste and adjust the seasoning to suit yourself. This is when I add the Apple Cider Vinegar and then let it warm for a few more minutes.
If you like a chunky soup, you're finished, but I always prefer blended soup, so this is when my favourite job happens.
Sometimes I will add a about 150mls of milk to a soup, to soften it, but that is entirely up to you.
That's it!
Easy-peasy.
I will get about 6 or 7 portions from this.
I freeze some for emergency lunches, or hand a couple of portions straight to my Bestie.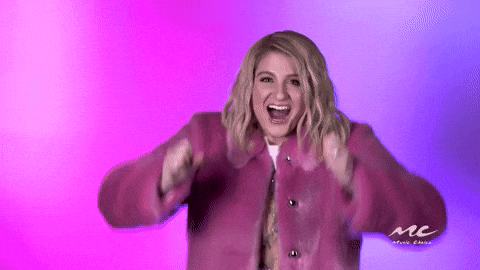 For an easy family dinner, we serve it with a beautiful Croque Monsieur or even simpler, hot buttered toast and lots of Black Pepper.
There; how was that?
Like watching a giraffe learn to walk?
Let me know what you think XXX
(June 2021)